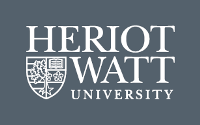 Heriot Watt University excelled once again and has been ranked amongst the TOP British Universities based on the recent Guardian University league tables 2018. The University is ranked in the top 2% of Universities worldwide (QS World University Rankings 2018) and in the 40 top Universities worldwide for its International Outlook (THE World University Rakings 2016/17). It has been ranked as THE International University of the Year (The Sunday Times, 2018).
It is noteworthy that the University is highly ranked in various field related to business administration (2nd in Building, Town & Country Planning, 3rd in Economics, top 10 in Accounting and Finance, top 10 in Business, Management & Marketing).
The Graduate School of Business Administration of the University, the world-famous Edinburgh Business School (EBS), offers its programmes in Bulgaria and the region through iCon which is its Approved Learning Partner for this region. iCon offers the MBA as well as and a series of quality Master programmes in Financial Management, Strategic Planning, Marketing and Human Resource Management! Edinburgh Buiness School is an AACSB member, has almost 11.000 active MBA studenst across the world and more than 21.000 graduates in 166 countries! It hols examinations in more than 550 examination centres acroso the world four times per year. Edinburgh Business School has an excellent record providing great benefits to the careers of its executive students.
Heriot Watt University also ranked first in Civil Engineering and second in the subjects of Building and Town & Country Planning, which reflects the excellent quality of the programmes offered by SEGIS (previously known as the School of the Built Environment of the University). iCon is also the Approved Learning partner for Bulgaria and the region for a series of Master programmes in the fields of Real Estate, Constructionn Management, Facilities Management, and Quantity Surveying. The programmes are accredited by the Royal Institution of Chartered Surveyors (RICS)!